Mission Statement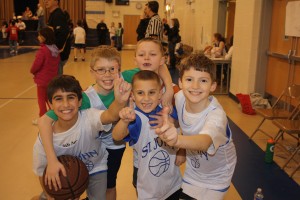 Since 2004, the primary mission of the Philadelphia Friends of V is to raise money for the V Foundation for Cancer Research with a variety of fundraising activities. In the spirit of the legacy of Jim Valvano, who made the famous "Don't Give Up" speech shortly before he passed from this deadly disease, we seek to educate our community about the urgent need for and positive impacts of cancer research. At the same our events aims to create awareness for the disease, and educate our attendees about cancer prevention, detection and treatment.
We seek to make a difference by generating broad-based support for cancer research through local events including but not limited to:
Jimmy V CYO Classics (4 days of basketball games, cancer awareness and education events traditionally attended by over 4,000 people in the Philadelphia community)
B.E.A.T. Cancer (Be Educated and Aware Today) Education Initiative.
Score Against Cancer Programs (Sports- related events driven and sponsored by athletes who raise money for cancer research. They have included Hits for the Cure (baseball), Kick for the Cure (soccer tournament), Punt, Pass & Kick for the Cure (football) and Score Against Cancer (basketball).
The Golf Cancer Awareness Event held at the Yardley Country Club
Jimmy V Home Run Derby
The Philadelphia Friends of V performs these dual roles through fundraising, advocacy, and education.