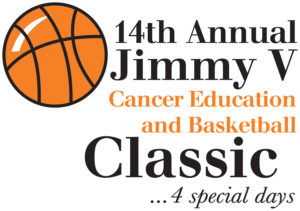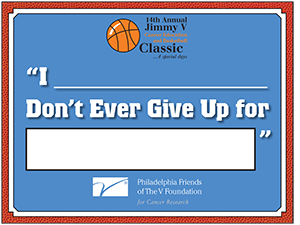 Player Registration Form
Great news that your daughter or son will be participating in the now 14th Annual Jimmy V Cancer Education and Basketball Classic. There will be @ 50 teams/600 players participating and over 4,000 people attending what has become to be known as "4 Special Days".
We now require all players who will be participating to register.
We are also encouraging that each player 'play for' a person that they know who has been affected by cancer so that they can participate by supporting them and raising money for cancer research.
We are encouraging all players to set a goal of at least $50.00
For every $25.00 that a player raises:

The above 'I Don't Ever Give Up For……' certificate will be displayed in the gym.